Employment Law Experts: the global portal to recommended employment & labour lawyers, practice area news and legal insights
Employment & Labour law covers a vast area – from employment contracts to dismissal and everything in between. It identifies the rights, obligations, and responsibilities within the relationships between employees, employers, trade unions and the government.
Employment Law Experts assists directors, in-house counsel, law firms and individuals by providing a concise and up-to-date guide to leading lawyers in the field. Our research covers more than 70 jurisdictions world wide, with featured attorneys being selected based on the results of peer nominations, in-depth research, awards and client feedback.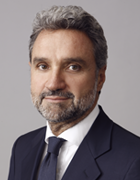 Expertise: Employment and Industrial Relations
Angelo Zambelli leads the Employment and Industrial Relations Department of Grimaldi Studio Legale. He is a Co-Managing Partner and member of the Executive Commitee of the Firm that counts more than 100 lawyers in two offices in Italy (Milan and Rome), one in Brussels a [...]
Latest News & Legal Insights
Federally-regulated employers, including airlines, telecommunications companies, railways and banks will be affected by the upcoming amendments to the Canada Labour Code (the "Code"). Bill C-86, the Budget Implementation Act, No. 2 ("Bill C-86") will bring sweeping changes and increased protections to federally-regulated employees to the Code as early as September 1, 2019.
A summary of the significant changes is provided below.
LEAVES
New Leaves
Bill C-86 introduces four new types of leaves, the effective dates for such amendments have not yet been determined.
1. Court […]