Employment Law Experts: the global portal to recommended employment & labor lawyers, practice area news and legal insights
Employment & Labor law covers a vast area – from employment contracts to dismissal and everything in between. It identifies the rights, obligations, and responsibilities within the relationships between employees, employers, trade unions and the government.
Employment Law Experts assists directors, in-house counsel, law firms and individuals by providing a concise and up-to-date guide to leading lawyers in the field. Our research covers more than 70 jurisdictions world wide, with featured attorneys being selected based on the results of peer nominations, in-depth research, awards and client feedback.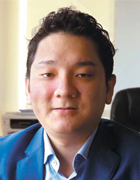 Expertise: Employment & Corporate Law
Marcus has over 14 years of experience in employment and corporate matters, regularly advising clients across the Asia Pacific region. He is regularly referred work by law firms in other countries, including many of the major international law firms. Marcus is an exp [...]
Latest News & Legal Insights
Seyfarth Synopsis: In one of the most significant employment cases in memory, a sharply divided United States Supreme Court held today that employers may require employees, as a condition of employment, to enter into arbitration agreements that contain waivers of the ability to participate in a class or collective action under various employment statutes.
There is no longer any reason under the law why an employer cannot require its employees to waive the ability to bring […]

Leading Dutch employment boutique and Employment Law Experts member firm Shearwaters continues to expand as fifth seasoned corporate employment lawyer joins the firm. Seasoned corporate employment lawyer Céline Estourgie has worked in the international business environment for some 15 years […]