Employment Law Experts: the global portal to recommended employment & labor lawyers, practice area news and legal insights
Employment & Labor law covers a vast area – from employment contracts to dismissal and everything in between. It identifies the rights, obligations, and responsibilities within the relationships between employees, employers, trade unions and the government.
Employment Law Experts assists directors, in-house counsel, law firms and individuals by providing a concise and up-to-date guide to leading lawyers in the field. Our research covers more than 70 jurisdictions world wide, with featured attorneys being selected based on the results of peer nominations, in-depth research, awards and client feedback.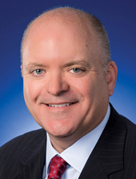 Charles Baldwin is a Shareholder and Managing Director of Ogletree Deakins in Indiana, with over 25 years of experience as an advocate for management in all aspects of labor and employment law matters. He devotes his practice to representing employers involving: EEO, ER [...]
Latest News & Legal Insights
Fisher Phillips, a national labor and employment law firm, announces that partners Roger Quillen, Charles Caulkins and Jeff Weintraub have been selected by Human Resource Executive magazine as members of the "Most Powerful Employment Attorneys" in the United States.
The magazine selected Roger, who is Chairman and Managing Partner of Fisher Phillips, and Charles, a partner in the firm's Fort Lauderdale office to its "Top 100 Most Powerful Employment Attorneys" list, while Jeff was selected to the magazine's […]