Employment Law Experts: the global portal to leading employment & labor lawyers, news and publications
Employment & Labor law covers a vast area – from employment contracts to dismissal and everything in between. It identifies the rights, obligations, and responsibilities within the relationships between employees, employers, trade unions and the government.
Employment Law Experts assists directors, in-house counsel, law firms and individuals by providing a concise and up-to-date guide to leading lawyers in the field. Our research covers more than 70 jurisdictions world wide, with featured attorneys being selected based on the results of peer nominations, in-depth research, awards and client feedback.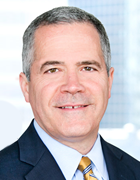 Expertise: Public & Private Sector Labor and Employment Law
Robert P. Brooks is the firm's Managing Partner and Chairman of the firm's Labor and Employment Law Group. He represents management in all facets of labor relations and employment law in the public and private sectors. Bob's labor and employment experience includes c [...]
Latest News & Publications
Most employers know the value of having written employment agreements in place for their non-union or excluded employees, particularly when it comes to setting out obligations relating to termination. However, the timing of when a contract is signed can make all the difference to whether it is legally binding and you can rely on its terms, or whether common law principles apply instead.
The concept behind this issue is that in order to create an […]

Leading Dutch employment boutique and Employment Law Experts member firm Shearwaters continues to expand as fifth seasoned corporate employment lawyer joins the firm. Seasoned corporate employment lawyer Céline Estourgie will join […]