Anja Staugaard Jensen
Denmark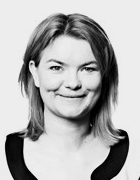 Accura
Tuborg Boulevard 1
2900 Hellerup / Copenhagen
Denmark
Tel: +45 3945 2937

Email: anja.staugaard.jensen@accura.dk
Web: www.accura.eu
Anja Staugaard Jensen heads Accura's Employment Law Team. She advises Danish as well as international clients. Anja has vast experience in advising all types of companies in connection with employment law issues and disputes of every kind. In particular, she engages in employment law issues relating to the transfer of undertakings, restructurings and reconstructions.
In addition, Anja's main areas of expertise includes all aspects of non-competition and non-solicitation clauses, from the initial work with the risk analysis of the company to the preparation of the relevant clauses and all aspects relating to the enforcement of such clauses. She also has vast experience in advising companies in connection with employees enjoying special statutory protection.
Before joining Accura in 2010, Anja was a partner at Rønne & Lundgren whom she joined in 2008. Anja began her career, first as an assistant attorney and later as an attorney at Kromann Reumert from 2000-2008.
Anja graduated in law from the University of Aarhus in 2000, and in 2003 she was admitted to the Danish bar.

Accura specialises in all aspects of labour and employment law, and we provide tailored solutions based on our knowledge of the Danish labour market. We provide accurate, relevant and useful advice. We believe that often simple measures can solve even the most complex problems.
We provide frequent advice in respect of outsourcing as outsourcing typically includes the transfer of employees. Our work extends to the identification of the employees to be transferred; the rights of each employee; issues relating to collective agreements, including negotiations with the relevant organisations; and issues relating to the employees at the termination of the outsourcing agreement.
We offer advice in connection with the replacement of the company's top management to ensure that the replacement proceeds correctly and according to plan. Such advice is most often related to the replacement of the present and the new chief executive officer, but also to the members of the company's board of directors, any employee representatives on the board and the company's other employees. We also participate in negotiations with the present chief executive officer in respect of severance terms and the sale of any ownership shares and with the new chief executive officer in respect of employment terms and acquisition of ownership shares.
We have vast experience in providing advice on all types of incentive plans where we take into consideration both the employment law rules and the tax and company law considerations before a decision is made as to the most appropriate structure of an incentive plan to meet the wishes of our clients.
Our team provides assistance to foreign companies setting up business in Denmark, e.g. in respect of employment contracts, staff policies, market pay levels and other terms, payroll administration and considerations of collective agreement coverage. We are specialised in handling international employments where all relevant aspects within employment law, tax and social security as well as work and residence permits are included.
We also assist in connection with the closing-down of activities and the consequent termination of employees. An attractive stay-on bonus plan for the employees will often safeguard the planned closing-down.
Moreover, our team assists in connection with issues concerning the handling of information on employees under the personal data rules. In connection with staff administration, most companies will need to deal with quite sensitive information about their employees at times. Considering the company's reputation and the employees security, it is important to register the employee information correctly. Our team has vast experience in providing advice within all parts of the personal data rules, both in relation to major compliance projects and the setting up and administration of whistleblower schemes, and in relation to more individual issues such as advice on obtaining consent in connection with the registration of sensitive information, preparation of reports to the Danish Data Protection Agency etc.
Finally, our team works closely with Accura's other teams in connection with due diligence investigations. We contribute with a description of issues relating to the target company's employees (e.g. we identify problems of non-compliance with collective agreements and Danish legislation). We also identify the risks associated with restrictive covenants or the lack thereof, and we explain the purchaser's legal position in relation to existing collective agreements covering the target company, including the purchaser's possibility of incorporating such collective agreements into its own agreement.

As a leading international law firm, Accura provides services to a wide range of large national and multinational corporate clients, financial institutions, private equity and sovereign wealth funds, utility companies, public authorities and governments as well as a large number of private companies and their owners.
"The highly regarded Anja Staugaard Jensen is admired by clients for her pragmatism, describing her as an "authority on the market." Her recent work includes assisting the Australian Embassy with the drafting and implementation of an employee handbook. "