Anthony Pinelli
USA: Illinois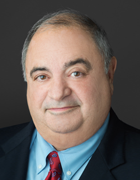 Law Offices of Anthony Pinelli
53 W. Jackson Blvd., Suite 1215
Chicago, IL 60604
United States
Tel: 312-767-4596

Email:

apinelli@pinelli-law.com
Web:

www.pinellilaw.com
Well-known Chicago attorney Anthony Pinelli founded his law firm, the Law Office of Anthony Pinelli, with the goal of providing individual and business clients from throughout Cook County and surrounding Northeastern Illinois with high-quality representation. Today, clients from across Chicagoland know to turn to him for help in overcoming legal challenges related to the following:
Labor and Employment law
General civil litigation, including Employee Retirement Income Security Act claims, civil RICO claims, price fixing and commercial bribery
Criminal defense, including defense against federal white collar crimes, such as mortgage fraud
Professional licenses and governmental investigations
Mr. Pinelli began his legal career in 1973 after earning his law degree from Chicago-Kent College of Law at Illinois Institute of Technology and his approval to practice law in the state of Illinois. In addition to his approval to practice before all of Illinois' state courts, the U.S. District Court for the Northern District of Illinois and the U.S. Court of Appeals for the 7th Circuit and the U.S. Supreme Court have issued approvals for him to practice in their courtrooms. Additionally; Mr. Pinelli is also admitted and has appeared as Counsel of Record in the U.S. Supreme Court.
Over the course of Mr. Pinelli's 40-plus years legal career, he has earned the respect of both his clients and his peers. He has an AV Preeminent* peer review rating from Martindale-Hubbell, Leading Lawyers has included his name among the top attorneys in Illinois and he is included in Super Lawyers as a recommended adviser in the field of employment law.
When Mr. Pinelli is not in the courtroom, he is likely in the classroom. He serves as an adjunct professor at Loyola University Chicago School of Law, where he teaches trial advocacy and appellate law.

For more than 30 years, Mr. Pinelli has been working in labor law, serving as counsel in collective bargaining and litigating before government agencies and in the courts in labor relations cases. He has represented unions, employees, management and employers before the National Labor Relations Board and the Illinois Department of Labor.
Mr. Pinelli has vast experience working on cases involving arbitration, administrative hearings and litigation. He has significant experience in bargaining and drafting union contracts.
Mr. Pinelli has defended civil suits against companies claiming millions in damages and had them dismissed or settled for less than the cost of defense, without the need of formal discovery. Mr. Pinelli has recovered millions of dollars in suits on behalf of unions and benefit funds. With this experience, he brings a comprehensive knowledge of labor law to the table in every case on which her works.
Mr. Pinelli also has the expertise to represent ERISA plaintiffs and defendants in cases related to private industry, pensions and benefits.

Anthony Pinelli is recommended by Employment Law Experts, Super Lawyers and has received the highest Martindale-Hubbell AV Preeminent peer-review rating every year since 1986