Arthur Braun
Czech Republic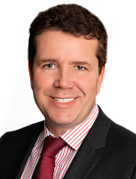 bpv BRAUN PARTNERS
Ovocný trh 8
CZ-110 00 Prague 1
Czech Republic
Tel: +420 224 490 000

Email:

arthur.braun@bpv-bp.com
Web:

www.bpv-bp.com
Arthur Braun is Managing Partner of the business law firm bpv BRAUN PARTNERS with decades of experience in HR topics. He focuses his practice on labour & employment law, M&A, corporate & commercial law, competition law and inbound investments in Czech Republic and Slovakia. As attorney he is triple-qualified (Germany, Czech Republic, Slovakia) and is co-head of the employment law practice group of bpv LEGAL.
Prior to establishing bpv Braun Partners as a part of the bpv LEGAL alliance, focusing on the CEE region and European law, he was a partner at one of the most reputable international law firms and spent 5 more years with international law firms.
Arthur Braun graduated from the University of Passau, Germany, both in law (1992) and political science (1993), and also studied at Charles University in Prague, as the first Western law student after the Velvet Revolution.
Prestigious international rating publications Chambers Europe, European Legal 500, IFLR 1000, Who's Who Legal, European Legal Experts and PLC Which Lawyer? recommend Arthur Braun as a leading expert in M&A, corporate law and labour and competition law. Mr Braun is also the author of numerous publications and regularly lectures at seminars, conferences and universities but also at trade unions and employers associations.

In the area of labour law we mainly focus on:
Advisory services to employers regarding the appropriate application of the Czech and Slovak Labour Codes (e.g. remuneration for work, working hours, overtime work, internal guidelines)
Commencement and termination of employment and agreements outside employment
Manager agreements
Employment-related litigation
Advice regarding no-competition clauses
Advice in the area of agency employment
Advice provided in connection with the restructuring and acquisitions of companies
Support provided to employers in collective bargaining agreements
Outsourcing, transfer of employees both in national and international transactions
Secondment of employees both inbound and outbound
Employment of foreigners in the Czech Republic
Advice regarding anti-discrimination law
Data protection issues regarding employment
bpv BRAUN PARTNERS is one of the leading international law firms in the Czech Republic and in Slovakia.
The services we provide to our clients are based on the highest standards of quality, education of our team members, understanding of the local business environment and a tradition of international consulting.
The law firm was founded in 2006 by a team of experienced attorneys who had been working together in the renowned international law firm Haarmann Hemmelrath. bpv BRAUN PARTNERS has grown a great deal since starting out, including opening a successful branch office in Slovakia in 2010.
bpv BRAUN PARTNERS includes more than 38 Czech, Slovak and German lawyers and tax advisors, some of them regarded as the most respected professionals in the Czech Republic and Slovakia. All team members speak fluent English and German (and of course Czech and Slovak), and many also have a command of other languages including French, Russian, Italian or Spanish.
We guide the clients through all fields of their business – in key international and domestic transactions and in day to day work. Our key competences include consulting in all issues of corporate law, mergers and acquisitions, financing, real estate law, energy law, including renewable energies, labour law, litigation and arbitration and EU law.