David J. Houston
USA: Michigan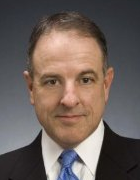 Dickinson Wright PLLC
215 S. Washington Square
Suite 200
Lansing MI 48933-1816
Tel: 517-487-4777

Email: DHouston@dickinsonwright.com
Web: www.dickinson-wright.com
David Houston represent employers in counseling and planning through litigation defense in all subject matter areas. He has tried bench and jury cases defending wrongful termination, race, sex, age and disability; harassment and retaliation claims, before all agencies and state and federal courts.
He has handled employment aspects of mergers from $1.5 million to $2.3 billion.
David has negotiated dozens of "exceeded expectations" labor agreements for employers against UAW, IAM, USW, CWA, SEIU, UFCW, Teamsters, and other labor organizations. Won elections or obtained election petition withdrawals in the automotive (Tier I and Tier II), forging, telephone, retail, manufacturing, and health care industries, and charter schools.
In 2005 he focused national and international attention on the issue of "smoke-free workplace" by successfully establishing and defending "zero-tolerance" testing and discharge policies – interviewed and reported by all major TV Networks, CNN, CNBC, Fox News, Court TV, BBC, NPR, NY Times, Paris Match, BBC, others.
He represented Capital Area United Way in high-profile embezzlement case reported by national media including the New York Times.
David has consistent success in both enforcement and defense of non-compete/confidentiality claims.
"Broad practice known for its expert handling of labor and employment, employee benefits and immigration issues for a diverse client roster. Frequently advises clients in the public and private sectors on labor relations, health and retirement plans, and health and safety compliance. Regularly acts for businesses in the healthcare, automotive, retail and food and drink industries."