Gary T. Clarke
Canada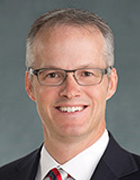 Stikeman Elliott
4300 Bankers Hall West
888 - 3rd Street S.W.
Calgary, AB T2P 5C5
Tel: (403) 266-9001

Email: gclarke@stikeman.com
Web: www.stikeman.com
Gary Clarke is a partner in the Calgary office of Stikeman Elliott. Mr. Clarke's practice focuses on employment, labour relations, human rights and privacy law. He assists employers in both union and non-union environments with various human resources and labour relations issues including: drafting employment agreements, compensation schemes, workplace policies, restrictive covenants and non-disclosure agreements, recruiting, retention and termination practices and procedures, discipline and grievances, human rights issues and investigations, disability management, drug and alcohol testing policies and practices, employment standards compliance, occupational health and safety issues, privacy issues and complaints, labour relations issues and advice and litigation arising from terminations and departing employees. Mr. Clarke also has extensive experience advising employers in the context of corporate transactions, restructurings and insolvencies, including new developments such as compliance with Canada's new anti-spam legislation.
Mr. Clarke creatively works with employers in Alberta, British Columbia and in the Federal jurisdiction to develop strategies to avoid problems in the workplace with the aim of minimizing the risks of litigation or disruption to the employer's business. Mediation and other alternative dispute resolution approaches are frequently used to achieve these aims. In situations where litigation is necessary or cannot be avoided, has experience before the various administrative tribunals and courts.
Mr. Clarke is recognized in The 2016 Chambers Canada Guide in the areas of Employment & Labour (Alberta and Nationwide – Canada). The 2016 Chambers Global's The World's Leading Lawyers for Business as a recommended lawyer in Employment & Labour and is Peer-rated BV® by Martindale Hubbell. He is also recognized in The Legal 500 Canada 2015 in the areas of Labour and Employment.

The National Employment & Labour Group at Stikeman Elliott advises employers on all facets of the individual and collective employment relationship, both at the provincial and federal level. The members of the group are located at our offices in Montréal (Quebec), Toronto (Ontario), Calgary (Alberta) and Vancouver (British Columbia). All members of the group have wide-ranging employment and labour law experience, and each has developed specific expertise in particular niche areas. This approach ensures that we can provide advice in a timely, cost-effective and efficient manner by calling upon appropriate, targeted resources.
The group is a full-service practice area within the firm. In particular, the group delivers its services on a continuing basis to employers on a wide range of employment and labour matters including occupational health and safety, collective bargaining, employee privacy, human rights issues, legislative advice, and drafting of all relevant contracts. We also have a National Pension and Benefits Practice Group which assists clients in the sophisticated and complex environment in which pension and employee benefit programs operate today.
As part of our commitment to assist corporate leaders to establish and refine positive management and employee practices, we regularly provide in-house seminars and develop publications that address topical and timely employment issues. For foreign clients looking to invest in Canada, we have produced a Canadian Employment, Labour and Pension Law FAQ, outlining significant issues that companies should consider when entering the Canadian market.

Stikeman Elliott is one of Canada's leading business law firms, recognized for top tier services in each of our core practice areas – corporate finance, M&A, real estate, corporate-commercial law, banking, structured finance, tax, insolvency, competition and foreign investment, employment and business litigation. We are regularly retained by domestic and international companies in a wide range of industries including financial services, insurance, technology, telecommunication, transportation, manufacturing, mining, energy, infrastructure and retail.
Stikeman Elliott is consistently ranked by national and international market observers and peers and among Canada's leading Corporate-Commercial, M&A and Corporate Finance firms, frequently dominating league tables in a variety of practice areas and sectors.
The firm's National Litigation Group, whose specializations include class actions, securities litigation, antitrust and restructurings, has been ranked among the top business litigation practices in Canada by Chambers Global, Lexpert and Benchmark. The firm is also well known for its extensive regulatory and government relations expertise; the latter anchored by its office in Ottawa.
We have prominent cross-border expertise, as the first Canadian firm to open offices in London and New York, and extensive experience in the U.S., Europe, China, South and Southeast Asia as well as in Latin America, the Caribbean and Africa. Our 450 lawyers include many of Canada's most prominent business practitioners and litigators, and our depth across practice areas enables clients to benefit from efficient, expert teams of lawyers at all levels. The firm has also invested heavily in cutting-edge knowledge management and project management systems in order to assure our clients of advice of the highest quality.

"Gary Clarke is considered to be a "very client-focused" individual who "knows the law through and through." He heads the firm's employment and labour group in Calgary. His areas of specialism are employment law, labour relations, human rights and privacy law. "