Dr. Gilbert Wurth
Germany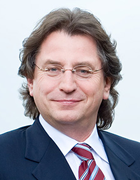 Oppenhoff & Partner
Steuerberater
Konrad-Adenauer-Ufer 23
50668 Cologne
Tel: +49 221 2091 351 / 381

Email: gilbert.wurth@oppenhoff.eu
Web: www.oppenhoff.eu

Gilbert Wurth specialises in the employment law aspects of reorganisations, restructurings of companies and mergers and acquisitions. He regularly advises and represents companies in collective bargaining negotiations and in negotiations on compromises of interests and social plans. Gilbert has many years' experience in conflict resolution and regularly represents employers in employment arbitration and litigation matters. He also focuses on company co-determination issues.
The US publishing company Best Lawyers voted him one of the best lawyers in Germany for Employment Law.
Employment Law Practice:
We advise international and national enterprises on all collective bargaining and individual contractual issues of employment law. The extensive experience and pragmatic approach of our experts guarantee successful restructurings, transactions and reorganisations. We have particular competence in the judicial and extrajudicial resolution of employment disputes.
Our range of advice in the field of employment law includes:
Restructurings and reorganisation
Co-determination structures at a group, company and works level (European works council, SE works council)
Employment-law related advice during company transactions and (crossborder) reorganisations
Collective bargaining negotiations and industrial disputes
Company pensions
Compliance
Compensation & benefits
Law on the provision of temporary workers
Company health management
Employee data protection, internet and social media
Contract structuring
Litigation
Oppenhoff & Partner Rechtsanwälte:
We help entrepreneurs and enterprises to reach their goals, providing individual solutions rather than just identifying problems. Our lawyers have worked in the various industries for many years and are well acquainted with the markets and their leading players.
Our ambition is to provide added economic value by giving personal and comprehensive advice. We select our lawyers accordingly and train them extensively before gradually transferring responsibility to them.
We have gained many years of experience in the relevant fields of law and specific industries which enables us to build efficient teams in order to develop better solutions.
Our lawyers have many years of experience in handling cross-border cases in leading international law firms. We work with leading law firms in major jurisdictions on a regular basis. As a matter of course, our lawyers and employees are engaged in social and cultural activities, be it privately or within our firm. For many years we have supported charities and NGOs in their work; we are a member of ProBono Deutschland e.V.
Oppenhoff & Partner has stood for top-level legal and tax advice for more than 100 years. We have continued this tradition as Oppenhoff & Partner since 2008.
"Dr. Wurth has a varied employment practice which covers reorganisation, restructuring, employment litigation and co-determination issues. One client remarks: "He is easy to work with, and very fast and responsive."