Jessica Stålhammar
Sweden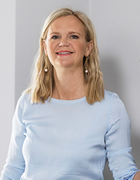 Wesslau Söderqvist Advokatbyrå (WSA Law)
Visit: Malmö – Stortorget 8, Helsingborg – Kungsgatan 2
Box 1422
251 14 Helsingborg
Tel: +46 70 595 40 32

Email:

jessica.stalhammar@wsa.se
Web:

www.wsa.se
Jessica heads the firm's labour & employment law expert group and is also a member of the dispute resolution expert group.
Jessica works closely with companies' HR departments, providing advice on both day-to-day operational and strategic issues and on labour & employment law negotiations and legal proceedings. She also, as part of the day-to-day operating activities, assists many foreign clients with cross-border relationships. Jessica is also much in demand as a public speaker and columnist in the field of labour & employment law.
Jessica Stålhammar began her career on the judiciary career path, but in 2000, she began working as a Legal Associate with employment law at MAQS Law Firm. In 2009, she became a joint-owner of Wesslau Söderqvist. Jessica now has almost 20 years' experience of providing advice on every aspect of labour & employment law.
In this business area, we have gathered together all the expertise an organisation needs for dealing with matters relating to HR. We provide specialist advice on matters such as recruiting and staffing, stationing, outsourcing, consulting, operational curtailment and staff cutbacks, restructuring and company sales, as well as matters regarding health and safety, working hours, competition and confidentiality. We also offer premium advice regarding reward systems for key employees, such as bonus systems and share-based incentive schemes.
Our approach frees us from the straitjacket of the traditional legal and business fields. Where others are stuck in conventional formulae, we identify possibilities you did not believe existed. We take care of your specific needs and understand the commercial environment in which you operate.
Working with us means assignments we undertake for you are clearly defined and the costs known in advance. Because we see the big picture, we use this to systematically achieve the solution we know will give you the best possible business advantage.
Our mission is to be your best local partner, wherever you may be in Sweden. Because even in a small country like Sweden there are cultural differences. How people think, react and interact. This is a major reason why we do not just have offices in the big conurbations of Stockholm, Göteborg and Malmö, but also in Borås, Jönköping, Helsingborg, Växjö and Umeå.
Clients come to us because we are specialists in our business areas and know the local market. They choose us because on our staff we have some of the country's leading experts within their fields. Our outstanding ability to share expertise across our various offices and our participation in international networks are other factors that contribute to our success.

"Wesslau Söderqvist Advokatbyrå's team is led by the 'service-minded and knowledgeable' Jessica Stålhammar. The firm advises AT&T and assisted Bostik with the termination of an employee."