José Carlos Wahle
Brazil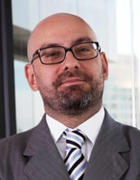 Veirano Advogados
Av. Brigadeiro Faria Lima
3477 16º andar 04538-133
São Paulo SP - Brazil
Tel: +55 11 2313 5810

Email: jose.wahle@veirano.com.br
Web: www.veirano.com.br

José Carlos Wahle is the national Practice Group Leader for the Firm's Labor Group and the regional Practice Group Leader for the Consumer Litigation team. His practice also includes Commercial Litigation. He brings significant industry knowledge to his clients in the pharmaceutical, medical technologies, technology of software, and consumer products and services industries.
In the field of labor law, Mr. Wahle routinely advises clients on a myriad of human resources issues and the challenges associated with the employment of staff. He provides clients creative and business-oriented solutions, identifying potential risks and advantages. Mr. Wahle also handles litigation for clients and counsels them on compensation and benefits policies, terminations, employee relocation and transfer, and special employment conditions. He is also adept at handling confidentiality and non-compete issues, electronic and e-mail controversies, and internal investigations.
Clients welcome Mr. Wahle's unparalleled commitment to involve them in the decision-making process, enabling them to implement policies and practices that are consistent with their business goals. He has been recognized by his peers for his deep industry knowledge, subject matter expertise and unparallel professionalism, and is repeatedly ranked by Chambers & Partners and Who's Who Legal.
Mr. Wahle's consumer litigation and consulting clients value his deep experience in handling statutory liability cases, negotiation and termination of contracts, specializing in software licensing and agency and distribution contracts. Mr. Wahle regularly advises top international consumer products, manufacturing and retail companies on issues surrounding product recalls, prevention of and solutions related to unfair competition practices. He has represented software, pharmaceutical and medical companies in some of Brazil's most high profile product liability cases. Committed to mentoring and the growth of entrepreneurship in Brazil, Mr. Wahle is a mentor and member of Instituto Empreender Endeavor Brasil, a non-profit organization that fosters new national ventures in Brazil. He actively provides guidance to start-up businesses and their shareholders. Mr. Wahle is also an active member of Ius Laboris, representing Veirano Advogados in this international alliance of leading Human Resources law practitioners. He is a frequent speaker at Ius Laboris client conferences.
In the labor law field in Brazil, where litigation is the rule, success in court is directly related to the expertise of the attorneys involved. At Veirano Advogados, our labor specialists are widely recognized for their ability to provide integrated legal advice and strategies designed to obtain the optimal outcome for their clients.
Our team has the experience to counsel large corporate groups across various economic sectors in matters such as:
Individual labor claims
Collective or public civil actions filed by labor unions and the Labor Public Prosecutor's Office
Administrative and judicial disputes over matters that are subject to inspection by the Ministry of Labor and Employment (MPT), such as outsourcing
Our labor law practice takes a multidisciplinary and comprehensive approach supported by expertise in corporate, tax, and intellectual property law, civil contracts, and other legal areas relevant to managing a workforce in Brazil.
For example, our team provides full advisory services pertaining to labor and employment due diligence and has a tradition of working closely with M&A and tax lawyers and account auditors to facilitate accurate appraisals of our clients' work routines and litigation history.
Operating with the highest standards of ethics, transparency, and mutual respect, Veirano has an excellent reputation for collective bargaining in segments such as telecommunication, commerce, metallurgy, and IT, pursuing litigation whenever the issue results in a strike.
We regularly interact with foreign law firms and multinational enterprises for expatriation and international transfers, matters in which our experience in the harmonization of laws and diverse cultures is an invaluable benefit.
The Veirano team provides guidance on offers of employment to high-level executives, highly skilled specialists, and other staff. We design, implement and manage compensation and benefits policies, including salary equalization, and offer pioneering legal advisory services on the implementation of stock option plans.
Termination of executives and highly skilled professionals, whether by dismissal or resignation, is a complex activity that requires firm decision making tempered by a constructive attitude. In this sense, our services include:
Guiding companies through collective dismissals and preparation of related settlements or representation in associated court disputes
Negotiation and preparation of special termination agreements, including confidentiality terms, reasonable non-compete agreements and employee benefits and obligations
Providing counsel on matters such as intellectual property rights protection and workplace harassment
The Firm offers counseling on workplace risk prevention and human resource management in a variety of ways. We help companies to understand and comply with health and safety regulations and standards. We prepare workplace policies and adapt international policies and procedures to Brazilian law in order to bridge cultural gaps and prevent misunderstandings or liability. In addition, we provide workforce training on appropriate workplace conduct and how to prevent conflicts between employer and employee or between employees at different levels of seniority.
Founded in 1972, Veirano Advogados is one of the leading and most renowned Brazilian business law firms, focused on developing tailored solutions for multinational companies operating in strategic sectors of the economy.
With a team of professionals working in an integrated fashion, we handle both routine and complex multidisciplinary cases that require the coordinated talents of professionals with diverse areas of expertise. Our lawyers are recruited from the country's most prestigious universities and many are specialists with international education and practical skills gained in prominent law firms in the United States and Europe, as well as extensive experience in cross-border transactions.
Our services range from providing assistance in M&A transactions, privatizations and company formation to representing clients in disputes, from offering advice on tax issues and infrastructure projects to guiding oil and gas companies through the challenges inherent in a highly regulated industry, to name a few examples of our broad range of work. Our main goal is to identify needs and develop tailored solutions, enabling safe and informed decision making – one client at a time.
Beyond our presence in Rio de Janeiro, São Paulo, Porto Alegre and Brasília, we represent clients in Brazil and internationally with the support of a broad network of key partners and relationships around the world, including members of top legal organizations Global Advertising Lawyers Alliance (GALA), Ius Laboris and World Services Group (WSG).
"José Carlos Wahle has experience formulating strategic defences in labour proceedings and advising clients on an array of labour matters including employee dismissals, internal investigations and stock option plans. Sources say he is an "excellent lawyer," adding that he is "very proactive and accessible, replying to e-mails almost immediately. He knows what he is doing. He points out risks but also offers solutions."