Julianna Theall Earp
USA: North Carolina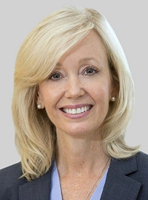 Fox Rothschild LLP
300 N. Greene St.
Suite 1400, Greensboro
NC 27401-2171
Tel: 336.378.5256
Fax: 336.378.5400
Email:

jearp@foxrothschild.com
Web:

www.foxrothschild.com
Julie is the Managing Partner of the Atlanta, Charlotte and Greensboro offices. A veteran litigator, she concentrates her practice in labor and employment litigation, counseling and training.
Julie has handled employment matters in both federal and state courts, as well as before the EEOC and the state and federal Departments of Labor, for more than 25 years. She has a depth of knowledge in management counseling and litigation defense for health care providers including hospitals, substance abuse providers, long-term care facilities and physician practices. She also regularly represents clients in the transportation, education, manufacturing, hospitality and retail industries.
Trained as a mediator as well as a litigator, Julie looks for strategic, cost-effective ways to resolve conflict. She enjoys the day-to-day counseling and problem-solving aspects of her practice and is a frequent speaker and trainer for employers and management groups.
Julie was a partner and Chair of the firm's Management Committee at Smith Moore Leatherwood LLP, which merged with Fox Rothschild in 2018.
In a climate of increasingly complex workplace regulations, employers need strategies that result in productive and cost-effective business outcomes. From labor relations and discrimination claims to employee benefits, Fox Rothschild offers timely, creative and aggressive advice and solutions that resolve — and even prevent — disputes and costly litigation.
Fox Rothschild LLP is an AmLaw 100 full-service law firm built to serve businesses of all sizes as well as individuals. Over the past 100 years, we have grown to more than 900 lawyers in 27 offices coast to coast.
Our lawyers provide a full range of legal services to public and private companies – from family-run businesses to multinational corporations – centered around several core areas: corporate, employee benefits, entertainment, financial restructuring & bankruptcy, intellectual property, labor & employment, litigation, real estate and taxation & wealth planning. Our clients come to us because we understand their issues, their priorities and the way they think.
At Fox, we care about your success as much as you do.
"Ms. Earp's exceptional mastery of employment law, leadership, and interpersonal communication skills are apparent in her appointment several years ago to managing partner."