Kara E. Shea
USA: Tennessee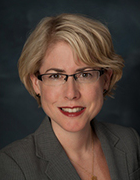 Butler Snow
The Pinnacle at Symphony Place
150 3rd Avenue South, Suite 1600
Nashville, TN 37201
Tel: ​(615) 651-6712

Email:

kara.shea@butlersnow.com
Web:

www.butlersnow.com
Kara E. Shea serves as Practice Group Leader for Labor and Employment. She regularly counsels clients in financial services, healthcare and home health industries on employment law compliance. She has extensive trial and appellate experience in Tennessee and around the country.
Kara provides practical advice on employment issues and compliance to national, regional, and local employers of all sizes, ranging from Fortune 500 companies to small businesses, in a variety of industries. She also represents employers before administrative agencies such as the Equal Employment Opportunity Commission (EEOC) and in litigation, including discrimination, retaliatory discharge, whistleblower, and wage and hour cases, including class actions. Ms. Shea has briefed cases presented to both the Tennessee Supreme Court and the United States Supreme Court. Ms. Shea regularly speaks on employment-related topics and provides supervisory training on topics including FMLA and FLSA compliance, conducting workplace investigations, and implementing employee discipline. She has been a regular columnist for the Nashville City Paper and is the editor of the Tennessee Employment Law Letter.

Butler Snow represents private and public sector employers throughout the United States in every aspect of the employment relationship. At the core of our employment practice is a philosophy that preventive advice and action are the most efficient means for resolving and preventing workplace disputes. Butler Snow excels in providing counseling, training, litigation defense, traditional labor relations representation, and immigration services for employers.
Some law firms promise client service. We deliver on that promise. Surveys by respected national consultants consistently rank Butler Snow among the best nationwide in service – in anticipating needs, in a commitment to help, in providing value, in client satisfaction.
Our clients' success is our success. With that principle guiding us, Butler Snow has emerged from being primarily a regional firm to one with national scope. We have built a team of talented legal professionals who share a commitment to serve clients – from Fortune 100 companies to emerging-technology start-ups.
Butler Snow's practice areas include the full range of business law and litigation services. We offer the depth to represent a broad spectrum of national and regional clients in a variety of legal areas. We have represented clients in all 50 states and in the District of Columbia, as well as internationally in more than 30 countries, including Australia, Canada, China, Colombia, Kuwait, Mexico, Saudi Arabia and the United Kingdom.
Chambers USA – America's Leading Lawyers for Business describes Butler Snow as a "dominant force" with a team of attorneys who have achieved national prominence because of "sheer, unambiguous quality." According to Chambers, our clients refer to the firm as "what a law firm should be" with a "number of talented lawyers." Chambers also noted the firm's ability to deliver to the client "the whole package – intelligence, presence and trial experience."
"Kara Shea is recognized for her expertise in training and investigations, as well as advising on regulatory compliance in relation to areas such as discrimination and retaliation. Clients note that "the breadth of her knowledge in employment law is incredible. She's exceptionally easy to work with and extremely responsive."