Kathy Huibonhoa
USA: California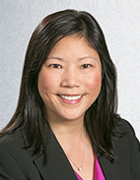 Grube Brown & Geidt LLP
601 Montgomery Street, Suite 1150
San Francisco, California 94111
United States
Tel: 415.603.5008

Email:

kathyhuibonhoa@gbgllp.com
Web:

www.gbgllp.com
Kathy Huibonhoa represents and counsels employers in all aspects of employment law, with a particular emphasis on equal employment opportunity litigation, major motions and appeals, and advice and counseling. She has extensive experience representing a wide variety of clients in state and federal court litigation involving single and multiple-plaintiff cases, as well as wage-and-hour class actions. Her appellate experience includes representing clients and amici curiae in both employment and general litigation matters in California appellate courts and in federal appellate courts across the country.
Prior to joining Grube, Brown & Geidt LLP, Kathy was a partner in the employment law department of Paul Hastings.
Professional & Community Involvement:
Active member of the ABA's Labor and Employment Section; participated in the Section's Leadership Development Program (class of 2011) and currently serves as Equal Employment Opportunity Committee liaison to the Section's Diversity in the Legal Profession Committee
National Employment Law Council, member of Coordinating Committee and Co-Chair of Program Committee
Asian-American Bar Association of the Greater Bay Area, Co-chair, Women's Committee
Most recently served on the Board of Directors for the Bar Association of San Francisco's Justice & Diversity Center and for the San Francisco SPCA
In 2014, Jeff Grube, Lisa Brown and Tom Geidt formed Grube Brown & Geidt LLP, an employment boutique firm dedicated to client excellence, practical advice, and aggressive trial and complex litigation defense. Kathy Huibonhoa joined GBG in 2015, bringing with her a wealth of appellate expertise. Our most recent partner, Heather Morgan, joined GBG in February 2017, helping to augment our litigation practice and bringing with her deep experience advising clients on pay equity and a host of other personnel practices issues. With decades of experience under their belt, multiple jury and bench trials, and countless motion wins, Jeff, Lisa, Tom, Kathy, and Heather bring the excellence of a nationally-recognized employment practice to a boutique environment of personal relationships and greater value to clients. Focusing on employment law defense and compliance, Grube Brown & Geidt LLP strives to address the needs of corporate clients facing adverse actions by current and former employees. Whether it is a single-plaintiff demand letter or a multidimensional class action, we will approach it in a way that makes sense for each client, and will recommend the best course of action.
Client Focus:
Grube Brown & Geidt LLP is a boutique employment defense firm specializing in providing world-class service to corporate clients in a cost-effective and creative manner; responding quickly to clients' questions with direct, informed, and practical legal advice; taking clients through crises with confidence; and, in litigation, executing a winning strategy. We are committed to working with you to find the optimal solution to your employment problems. Our clients do not sacrifice quality when they choose us. And with competitive client models, we strive to add value for our clients, not just go through the motions of defending them.
Experience:
We bring decades of experience advising employers and defending claims in trials, arbitrations, and administrative proceedings. Our attorneys have prevailed in multiple trials and arbitrations, successfully negotiated resolutions of complex cases, defeated class certification, and had cases dismissed through motion practice. We also deliver cutting-edge legal advice across a wide array of compliance areas to meet the needs of even the most sophisticated employers. We will bring all of our experience to bear on your questions or problems, present you with available options and risks, and help you to implement the most practical and effective solution.