Kathy Huibonhoa
USA: California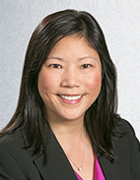 Curley, Hurtgen & Johnsrud LLP
4400 Bohannon Drive, Suite 230
Menlo Park, CA 94025
United States
Tel: 650.600.5312

Email:

khuibonhoa@chjllp.com
Web:

www.chjllp.com
Katherine C. Huibonhoa represents and counsels employers in all aspects of employment law, with an emphasis on equal employment opportunity litigation, major motions and appeals, and advice and counseling. She has extensive experience representing a wide variety of clients in state and federal court litigation involving single and multiple-plaintiff cases, as well as wage-and-hour class actions. Her appellate experience includes representing clients and amici curiae in both employment and general litigation matters in California appellate courts and in federal appellate courts across the country.
Ms. Huibonhoa is a frequent speaker and author on a variety of employment-related topics, including disability discrimination, retaliation, wage-and-hour law, leaves of absence, wrongful termination, and equal pay. Ms. Huibonhoa was Executive Editor of the two-volume Fifth Edition of Lindemann, Grossman & Weirich, Employment Discrimination Law, the official book of the American Bar Association in its field. She has been named in The Best Lawyers in America every year since 2012.
Ms. Huibonhoa is actively involved in many professional and community organizations. She currently serves on the Board of Directors of the National Employment Law Council and holds leadership positions in the ABA's Labor and Employment Law Section. She recently served on the Board of Directors for the Bar Association of San Francisco, Justice & Diversity Center and co-chaired the Women's Committee of the Asian-American Bar Association of the Greater Bay Area. Ms. Huibonhoa also serves as a mediator on the Northern District of California's Panel of Mediators and as a Temporary Judge in San Francisco Superior Court.
Ms. Huibonhoa is admitted to practice in California and New York. She received her law degree from Columbia Law School in 1997. She received her undergraduate degree, cum laude, in Philosophy and Political Theory in 1994, from Columbia College. Prior to joining Curley, Hurtgen & Johnsrud LLP, Ms. Huibonhoa was a partner in the employment law department of Paul Hastings and Grube, Brown & Geidt LLP.
Ms. Huibonhoa resides in San Francisco with her husband and son. She enjoys spending time with her family, hiking, food and wine, and travel.
Curley, Hurtgen & Johnsrud is a firm specializing in labor and employment law. Our founding partners are: Michael Curley, who has more than 30 years of experience and who held senior leadership positions at two major firms before founding our firm and David Silverman, who has 30 years of experience and who served as general counsel at a large regional bank with more than 10,000 employees and more than $80 billion in assets. In October 2009, Brian Lee Johnsrud, who has more than thirteen years of experience representing employers in California, most recently as a partner at a major international law firm, joined us as the founding partner of our California office.
In April of 2016, Peter Hurtgen, a former NLRB Chairman and board member and a former Director of the Federal Mediation and Conciliation Service who had been an Of Counsel in the firm became a named Partner in the firm.
With offices in New York City, Philadelphia and Menlo Park, our primary focus is on serving the needs of employers in New York, New Jersey, Pennsylvania, and California. In addition, we have strong relationships with lawyers and law firms (large and small) throughout the United States, and we have significant experience handling matters across the country for national and international employers. With our relationships and our experience, we are well-positioned to help our clients address their labor and employment law needs nationwide.