Marc D. Katz
USA: Texas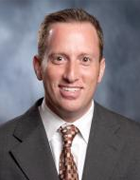 Andrews Kurth Kenyon LLP
1717 Main Street
Suite 3700
Dallas, TX 75201
Tel: +1 214.659.4722

Email:

marckatz@andrewskurth.com
Web:

www.andrewskurth.com

Marc is a trial attorney and Chair of the Labor & Employment Section, as well as a member of the firm's Management Committee. Marc represents corporate clients in management-side labor and employment litigation, and counsels on best labor and employment practices. His experience includes drafting, negotiating and litigating non-competition and confidentiality agreements, trade secret litigation, state and federal employment discrimination cases, wage and hour issues, medical leave, FMLA and ADA compliance issues, class action employment cases, wrongful discharge, and defamation litigation.
Because of Marc's extensive trial experience and record of success, many of his corporate labor & employment clients have retained Marc to handle their commercial litigation as well. Accordingly, Marc's practice also involves handling significant complex litigation in various industries, including matters for financial institutions, hedge funds, private equity funds, healthcare institutions, pharmaceutical, medical device, and managed care entities, medical providers, educational institutions, and sports and entertainment organizations. This litigation has involved a wide range of subjects, including commercial disputes, employment, ERISA, contract, trade secret and other intellectual property matters, fiduciary obligations and shareholder derivative litigation, government investigations and litigation, and internal investigations. Marc's litigation experience has included matters in State and Federal Courts, as well as arbitration and administrative proceedings throughout the United States, including in Texas, New York, New Mexico, Delaware, Florida, Pennsylvania, Arizona, Colorado, California, Michigan, Missouri, Georgia, Oklahoma, Massachusetts and Illinois.
Marc has first chaired over fifty proceedings to verdict, including jury trials, bench trials, arbitrations, and administrative law proceedings, and has an extremely impressive record of success. Most recently, Marc was lead counsel for a private equity investment advisor and one of its portfolio companies in a lawsuit against the portfolio company's former executive team and a competitive private equity investment advisor, based on corporate usurpation, conspiracy, breach of fiduciary duty, and misappropriation of trade secrets, in which Marc's client was seeking in excess of $700 million. After nine weeks of trial, on the eve of closing arguments, the case ended with a settlement, with which Marc's clients were extremely pleased. Marc's other trial successes as lead counsel include:
representing a large private equity investment advisor with approximately $20 billion of assets under management, along with its President and Founder, in litigation involving fiduciary duty, shareholder derivative, defamation and contractual claims, in which the recovery sought against his clients was approximately $200 million. After a three and a half week trial, Marc obtained a take nothing verdict in favor of his clients, along with a recovery of $2.8 million in attorneys' fees for his clients;
the successful dismissal of a patent infringement action in which damages sought against Marc's client was in excess of $500 million;
a transfer of intellectual property rights in favor of a major jewelry manufacturer whose patents and other intellectual property had been misappropriated by the former President and CEO;
a complete defense verdict on a commercial fraud case in which damages sought against Marc's client were in excess of $100 million;
a total victory in favor of the former President of a national health insurance company in a non-competition and trade secret trial.
These matters are simply examples of numerous proceedings in which Marc has achieved impressive results for his clients, both in defending and prosecuting actions.
In 2015 and 2016, Marc was recognized as one of the top 100 lawyers in Texas, as well as in Dallas/Fort Worth, by Super Lawyers and profiled as one of the leading Labor & Employment lawyers by Chambers & Partners USA: Leading Business Lawyers from 2015 to 2017. Marc also has been repeatedly recognized as a top lawyer in his field by Texas Monthly, D Magazine and other peer driven reviews. Marc is a frequent speaker and author, and is Board Certified by the Texas Board of Legal Specialization. Marc has been a long-time labor and employment arbitrator and mediator for NAM, National Arbitration and Mediation Service.
"Marc Katz of Andrews Kurth Kenyon LLP chairs the labor and employment group and handles a variety of matters, including noncompetition agreements, wage and hour class actions and collective bargaining negotiations. Clients state that he is "incredibly straightforward, a straight shooter" and a "brilliant litigator."