Pedro Gamundi
Dominican Republic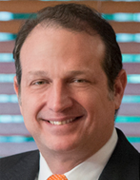 Squire Patton Boggs
Av. Pedro Henriquez Ureña No. 157
Santo Domingo
Dominican Republic
Tel: +1 809 289 4924

Email: pedro.gamundi@squirepb.com
Web: www.squirepattonboggs.com
Pedro Gamundi focuses on international commercial and financial transactions and on complex cross-border labor, Iitigious, reorganization and insolvency matters. He assists multinational clients in the structuring and placement of foreign direct investments in different sectors of the Dominican Republic's economy, and advises them while negotiating, executing and securing international financial transactions, including institutional private lending, asset-based lending, project financing and private offerings. Pedro also advises on banking, insurance, monetary, taxation, aviation, telecommunications, energy, mining and environmental matters.
Having taught economic law and foreign investment law for a number of years at Pontificia Universidad Catolica Madre y Maestra (PUCMM) in Santo Domingo, from 2008 to 2012 Pedro acted as coordinator of the Master in Business Law and International Litigation program jointly offered by PUCMM and Universidad Rey Juan Carlos in Madrid, Spain. From 1991 to 1992 he worked as a consultant to the Harvard Institute for International Development and the United Nations Development Program in the tax reform project of the Dominican Republic.
Pedro is co-author of "Dominican Republic Eases Rules for Foreigners" for The National Law Journal and "Tax and Investment in the Dominican Republic" in the Bulletin for International Fiscal Documentation. He is also a co-author of "Legal Regime of Bankruptcy in the Dominican Republic," a paper presented at a meeting of the American Bankruptcy Institute.
From 2000 to 2012, Pedro served as a member, Vice President and then as President of the Board of Directors of Fundación Dominicana de Desarrollo (FDD), a not-for-profit organization recognized as a regional pioneer in adopting micro-financing as a tool for social promotion and economic development. Effective October 17, 2014 Pedro became a founding member of the Georgetown Law Alumni Latin America Advisory Board. He is also a member of Fundación Institucionalidad y Justicia (FINJUS) and the Dominican Bar Association.

The Labor & Employment Group is one of the largest global labor and employment practices in the world with lawyers located in offices throughout Europe, Asia Pacific, the US and Latin America. We operate as a cohesive whole, mirroring the "one-firm firm" approach of our firm as we aim to support our clients across as many jurisdictions as they need, applying a consistent quality management regime and procuring the highest levels of coordination.
Squire Patton Boggs is a full service global law firm. We provide insight at the point where law, business and government meet, giving you a voice, supporting your ambitions and achieving successful outcomes. Our multidisciplinary team of over 1,500 lawyers in 45 offices across 21 countries provides unrivalled access to expertise and invaluable connections on the ground. It's a seamless service that operates on any scale – locally or globally. It encompasses virtually every matter, jurisdiction and market. And we place you at the core of everything we do.
"Department head Pedro Gamundi is recognised as a strong practitioner, and clients assert his quality in labour issues. Additional areas of expertise include international financial transactions and foreign investment matters. "