Tirso Gracia
Spain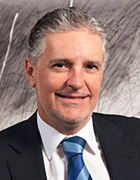 Ventura Garcés & López-Ibor
Freixa 26-28, baixos
08021 Barcelona
Spain
Tel: (+34) 93 241 97 40

Email: tirso.gracia@vg-li.com
Web: www.venturagarceslopezibor.com
Tirso Gracia is head of the Employment Department at the Barcelona office.
He joined the Firm in 2006 when his own firm merged with Ventura Garcés & López-Ibor following many years of close collaboration between both entities.
He has wide-ranging experience of providing ongoing advice on employment issues to a large number of companies in the printing, publishing, leather goods, fashion, iron and steel, food and agriculture and chemical sectors. He has also managed several restructuring processes at large companies, managing negotiations with works committees and trade unions.
He often advises clients in the Employment Courts and in mediation proceedings heard by Courts of Arbitration and Joint Committees.
He regularly participates in the negotiation of collective bargaining agreements for the leather goods industry in Madrid and Catalonia, and he was also involved in the negotiations for the Assistance Scheme for the Footwear, Leather and Leather Goods sectors.

The Employment Law Department has an established team of specialist lawyers who can offer strategic and comprehensive advice to businesses, providing them with tailor-made solutions that suit the needs of each client in matters relating to:
ongoing advice for HR Departments and Company Management;
the notification of legislative changes, recommendations and observations regarding innovative judgements;
contracting, payment and incentives;
collective negotiation, collective bargaining agreements, company agreements;
relations and negotiations with trades unions and works committees;
staff lay-off procedures ("EREs");
dismissals and penalties;
IT system user manuals;
internal regulations manuals; and
ethical behaviour manuals.
The Employment Department specialises in the area of senior management relations and the specific issues relating to senior management contracts, such as the signing by managers of confidentiality and non-compete undertakings. It also provides legal representation in court actions and other employment-related proceedings.

Ventura Garcés & López-Ibor is a legal firm with specialist experience in providing advice for businesses. With its markedly international approach, the firm covers all areas of Company Law in its mission to provide clients with personalised, practical and effective legal solutions.
Over its long history as a leading firm in the area of Company Law, Ventura Garcés & López-Ibor has earned a reputation as a reliable partner for leading Spanish and foreign companies, which trust the firm to provide high-quality, swift and comprehensive legal services with broad international coverage.
With offices in Barcelona and Madrid, and a network of partner firms in the world's most important cities, Ventura Garcés & López-Ibor has become a benchmark legal firm both in Spain and internationally in all matters relating to Company Law. This has been recognised year after year in endorsements from the most prestigious international legal directories.

"Head of the Barcelona practice, Tirso Gracia is described as "a good lawyer" and commended for his negotiation abilities, involvement in the matters and speed of response. He specialises in representing clients in court and is particularly active in representing clients from the leather goods sector. "